Peace of Mind through Fiduciary Planning & Risk Managed Implementation.
Do you have Financial Confidence?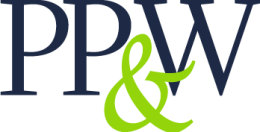 Our Family Wealth Services
Wealth management clients for whom we manage more than $3 million are part of PP&W's Concierge Wealth management offering. Our Concierge Wealth clients have worked with us on average for 15 years, and on average invest $4.3 million with us (as of December 31, 2022).
In addition to financial planning and investment management, Concierge Wealth clients enjoy distinct services. We strive to work with your entire family, and as such, our minimums are waived for adult children who wish to engage with PP&W, even if they have no assets to manage at present. We understand that Wealth Management spans all generations, and careful planning and communication is necessary to ensure your wealth transfer goals are met.
We will work to go deeper in the areas of your Financial plan where you need it most. To do this we will meet as often as you desire, whether in person, Zoom, or on the phone, and we will put specific focus and resources toward income tax efficiency and estate planning, and Family Philanthropic Planning.
Professional Planning & Wealth's name comes from our Wealth Management service. We begin with Financial Planning and from this work we implement your strategy to carry out the plan, which includes investment management.
Through our planning process, we analyze your current finances, short and long-term goals, and your tolerance and capacity for risk. From this we develop your personalized financial plan which encompasses investments, retirement planning, tax efficiency and estate planning, education planning, and insurance planning. We then collaborate to monitor our progress toward realizing your goals.
When can you retire? How much should you be saving? How do we work to make sure your assets last a lifetime? These questions are at the heart of prudent planning, and our Wealth Management service.
Clients in the "accumulation phase" of life, working with less than $500,000 of investable assets, are served by our Emerging Wealth offering. Our "Better Plans for Better Outcomes" motto puts you on track early to meet the goals and desires you seek to accomplish with your money in both the near- and long-run.
As a young to mid-career professional, life can suddenly get a lot more complicated. Balancing a career and young family, paying off student debt, saving for children's college education, and working to afford a home to fit everyone – all while trying to figure out who will put your interests ahead of their own – is a lot to handle.
We work to simplify and keep choices about your best interest. So often, we see competitors discussing a product as a solution. Financial planning is not about a product (insurance, investment or otherwise), it is about how to get your household ahead with intelligent, straightforward, cost-efficient planning.
Our Emerging Wealth service includes financial planning, investment management as needed, and investment advice on other accounts like 401(k) and 529 college savings accounts.
Topics You May Be Thinking About:
Budgeting and Cash Flow Planning
Student loan repayment strategies
Investment advice on all investment accounts
Advice on major expenses
Education planning and funding
Estate planning goals
Retirement savings & strategies
Common-sense insurance recommendations (life, disability, property & casualty, etc.)